OpenCPN Hardware setup Small Boat
Opencpn hardware what to use?

2 years ago i was thinking about using OpenCPN as a cheap plotter.....what hardware to use for running OpenCPN?

Small form factor computer
Monitor, LCD or table
12 volt
GPS, AIS
KISS...(keep it simple)

Reading several online forums some options appear on my list:

Raspberry Pi, low voltage, small and not powerfull, Sdcard as disk, needs a tablet, ipad, connected screen to present opencpn or transfer GPS and AIS over Wifi to a tablet. € 50 euro.
Intel NUC, small, fast and powerfull, needs a tablet, ipad, or a connected screen to present opencpn and transfer GPS and AIS over Wifi. 12volt is possible. 2nd hand, €80 euro
Laptop, powerfull but not portable in a boat. charging needs a car adapter or inverter. 2nd hand €250 euro
LCD with built in computer, tried a setup with a Shuttle X50V2, touch screen, compact and good size. No 12volt needs an inverter. 2nd hand found one for free
All options I have been investigating and installed with OpenCPN.
The intel NUC with GPS and AIS over Wifi is very stable and fast. The Raspberry Pi with the sdcard will stop working some day, a sdcard is not build for frequent read and writes.

Operating system

Linux, light and fast, stable no touchscreen interface for all in one solutions
Windows, heavy needs more powerfull hardware, touchscreen with windows 10, perfect for all in one options
All options a working setup. The Shuttle with Lubuntu works perfect, touchscreen works with a pen but not perfect, not small enough. Nuc with ubuntu works fast and easy, but the need of a seperate screen is extra hardware on a small boat.

Working with a Raspberry Pi requires a connected screen or a table or ipad with remote desktop to your boat computer system or what I have build with the Raspberry PI and the intel NUC sending GPS, AIS, WiFi repeater over WIFI to opencpn running on android or on a laptop.

After many hours of tinkering my conclusion, need something else to keep it simple.

The last option to get all in one results not requiring a lot of troubleshooting and tinkering is finding a all in one solution.

I found a 2nd hand HP Elitepad 1000 G2 running Windows 8, you can find them refurbished and 2nd hand around €80 - €150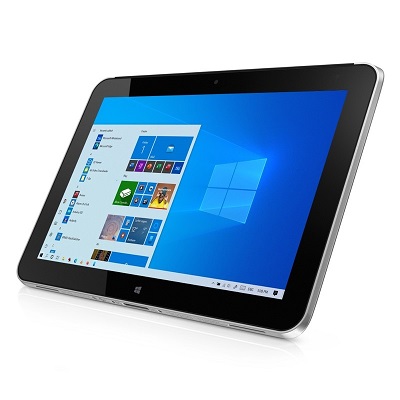 Intel Atom Z3795 @ 1,59 GHz
4 GB ram
64GB or 128 GB SSD, extra storage with SDcard
10,1″ HD display met 1920×1200 pixels (touchscreen)
Camera front (2,1 MP) and back (8 MP)
680 gram
Connections Audio / charging/ micro SD Card
Extra: Bluetooth v4.0 Wireless / WiFi / motionsensor and GPS
Windows 10 Pro supported
On ebay I found rugged case: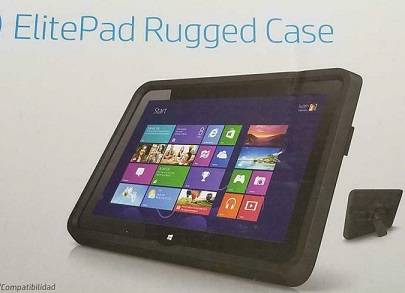 With WiFi and built in GPS a perfect setup for windows 10 and
this setup works as a stand alone! No need for raspberry pi or intel NUC for basic operation with GPS, Charts and OpenCPN for a basic plotter setup. With WiFi you can add AIS, NMEA later in your setup.
You can charge the Elitepad with the Car charger option, USB Charger option or get the Elitepad to HP laptop adapter option and add this with a standard HP laptop car charger.
I will need a anti glare film for better contrast in daylight...
Up next how to get AIS, GPS and Seatalk from my log to opencpn over Wifi