AIS, NMEA, Seatalk to OpenCPN using Quark Wireless AIS Receiver with GPS + SeaTalk Converter
Building a setup that is stable and simple with OpenCPN is not easy when you use a Raspberry PI or Intel NUC or other small formfactor computer in your boat.
Using a computer in your boat for OpenCPN requires a configuration and operating system. A big downside is the management of the system. Starting your trip you will need to boot the system, I have been configuring an Intel NUC with auto boot to OpenCPN, WiFi repeater, USB GPS receiver last winter. You can create a great opensource system with everything you need or want to configure. With cheap hardware and cheap options for GPS and AIS.
Not wanting a computer to boot up when sailing I have been looking around how to get AIS, Depth, GPS position and Hull and GPS Speed to my Windows tablet.
Searching the internet I found a company called
Quark-elec


Just what I'm looking for!
Depending on your devices already available in your boat you can make a selection of one or more products.
The options are endless....
My setup:
VHF radio, NAVMAN 7100EU posibilty to add GPS location
Raymarine Seatalk Log and depth
Wishlist:
GPS from antenna to OpenCPN
AIS to OpenCPN
Add GPS location to VHF radio
Seatalk input to OpenCPN for depth and log speed
NMEA output for OpenCPN through WiFi
From the Quark-elec website I selected the QK-A027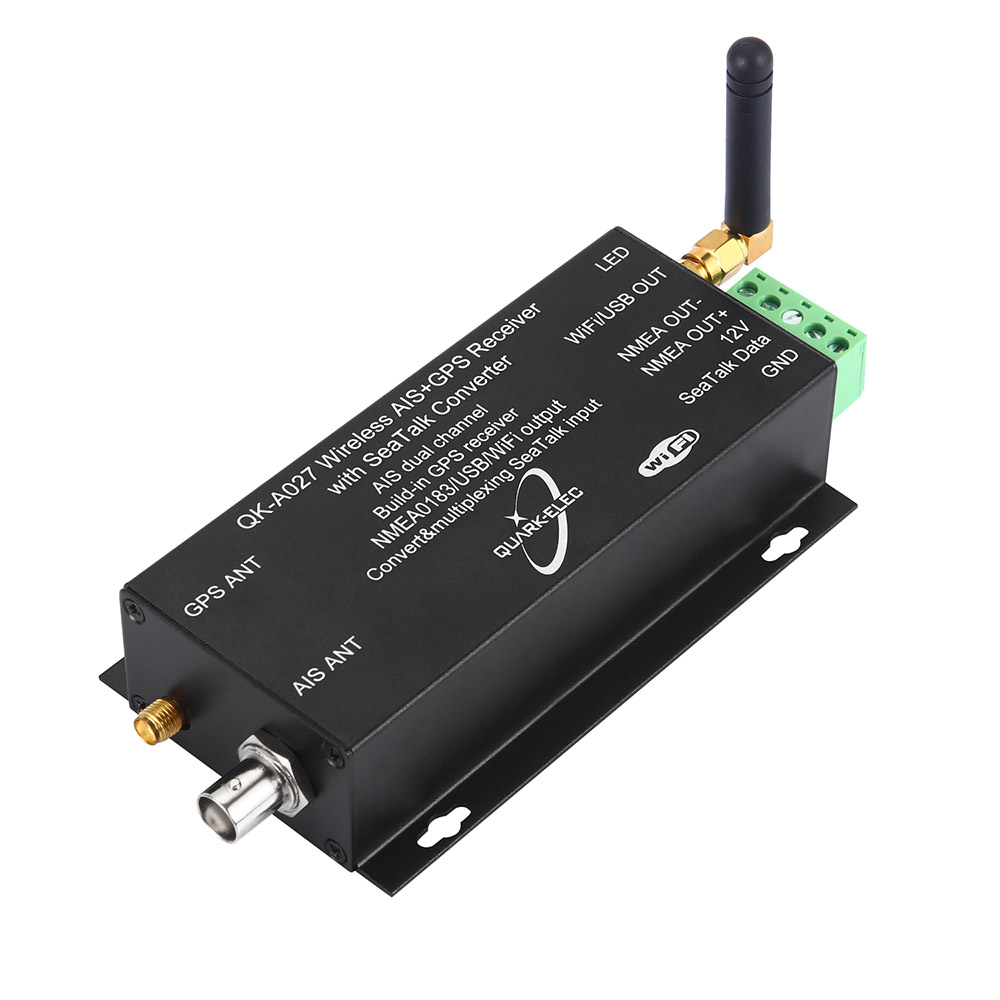 Setup overview: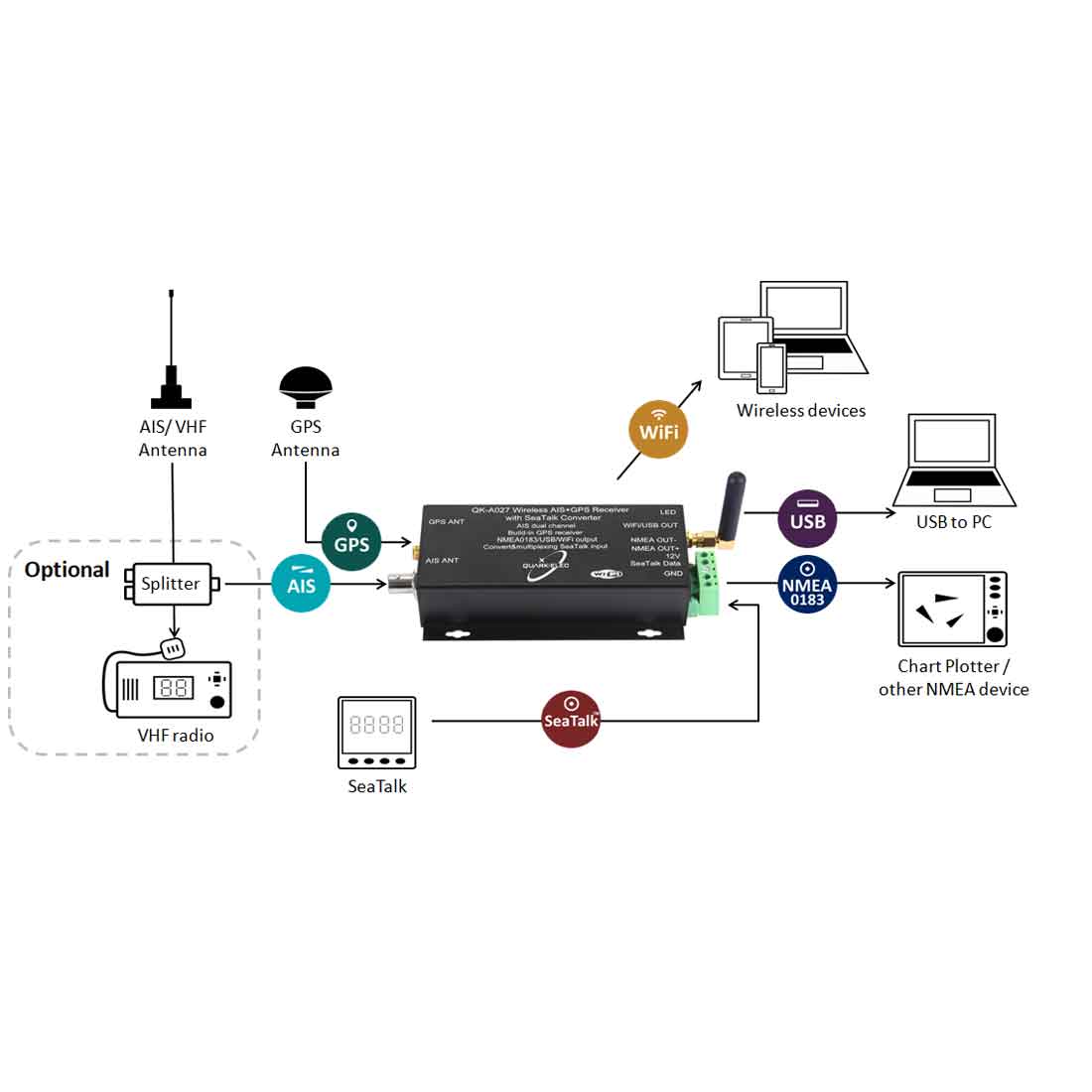 A great feature is that the system is powered through the seatalk bus, adding this to my existing log it will power up when I select to power on the log!
When it powers on it will provide all info to OpenCPN by the Quark-elec through WiFi!
All this for
a very reasonable price
at €126.44
After ordering it arrived from the UK within a few days